One of the questlines that has been returning for the last couple of Frostfell's involves a level-scalable Icy Keep adventuring instance and tokens that can be turned into an NPC for items. In addition to armor sets for the level 20+ crowd, the vendor includes many lovely tradeable house items.
The vendor's name is Gerbi Frostfoot, and you must first have completed the heroic "Mission Improbable" quest before he will do business with you.
Please note that since this vendor is inside the Frostfell Wonderland Village, you may only purchase these items from the vendor during the Frostfell world event. Once the event is over, if you need/want any of these items, you will have to broker-dive and pray.
Armored Ice Sculpture*
25 tokens

Dark Frozen Tile*
4 tokens

Glistening Icicle Bauble*
3 tokens

Hanging Ornamental Hammer*
15 tokens

Hanging Ornamental Sword*
15 tokens

Ice Crested Helm*
4 tokens

Ice Sculpture*
25 tokens

Icy Books*
2 tokens

Icy Brazier*
2 tokens

Icy Locked Chest*
1 tokens

an Icy Ornate Bookcase*
4 tokens

Icy Ornate Wardrobe*
15 tokens

Icy Snapper*
4 tokens

Icy Weapon Rack*
15 tokens

Light Frozen Tile*
4 tokens

Ornate Frozen Chandelier*
15 tokens

Ornate Ice Sculpture*
25 tokens

Decorative Rainbow Candycane
1 token

Glacial Bookcase
2 tokens

Glacial Cauldron
1 token

Glacial Dresser
1 token

Glacial Pillar
1 token

Glacial Sculpture
5 tokens

Glacial Statue
5 tokens

Large Glacial Room Divider
2 tokens

Smoking Glacial Brazier
2 tokens

Sleeping Baby Ice Dragon Plushie
20 tokens

Glacial Bed
5 tokens

Dangerous Icicles
3 tokens

Delicate Icicles
3 tokens

Dramatic Icicles
3 tokens

Glacial Round Table
4 tokens

Glacial Scroll Rack
4 tokens

Ornate Hanging Snowflurry
3 tokens

*=new in 2010
---
Size Comparison Images
Glacial Bed

Glacial Bookcase

Glacial Cauldron

Glacial Dangerous Icicles

Glacial Delicate Icicles

Glacial Dramatic Icicles

Large Glacial Room Divider

Glacial Dresser

Glacial Pillar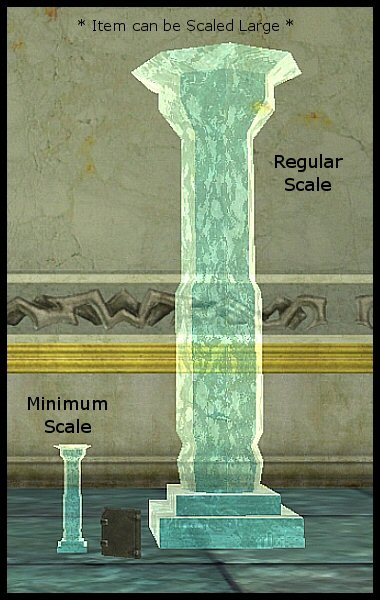 Glacial Round Table

Glacial Scroll Rack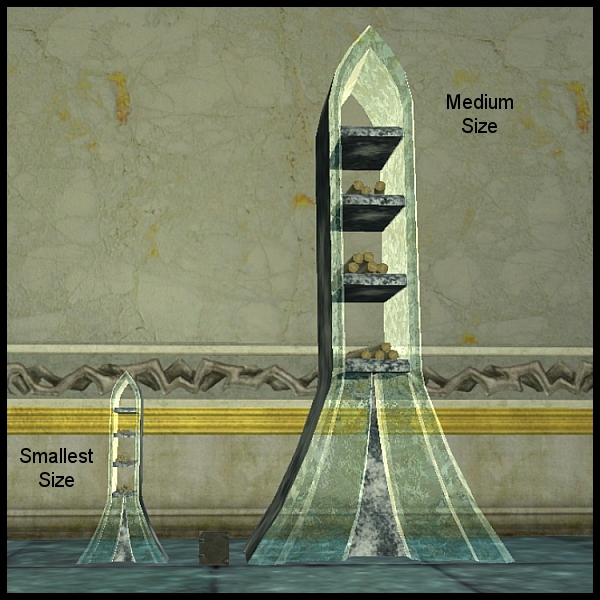 Glacial Sculpture

Glacial Statue

Smoking Glacial Brazier

Created: 2008-12-12 07:13:03
Last Modified By: Niami Denmother
Last Modified on: 2010-12-08 05:34:43
---
© 2003-21 Niami Denmother.
The fine print. This is a research and information site. All of the information on this site has been gathered and submitted by the players and Niami Denmother. While we try our best to keep the information here as accurate and up to date as possible, rely upon it at your own risk. By submitting information and graphics to this site, you are granting us permission to use the materials in any way that we deem appropriate. EverQuest is a registered trademark of Darkpaw Games LLC. Except as is disclosed on the "about" page, this site has no official connection with EverQuest or Darkpaw Games LLC. All information, articles and graphics on this site are the copyright of EQ Traders Corner, its owners and/or Darkpaw Games LLC and may not be copied or reprinted without the express written approval of the copyright holder. This site is not meant to represent official EverQuest (Darkpaw Games) policy, and we are not responsible for errors and/or omissions that occur due to changes in EverQuest trade skills or information that we recieved from the community that is in error.
Hosted By: