This is part of the Moonlight Enchantments monthly mini-event. For further details on this event, please visit this link
Welcome to the Enchanted Naiad Grotto, located near the spires in Enchanted Lands. This zone requires combat (down arrow mobs) with aggro mobs. (Once you have handed in the quest (Naiad Aid), the mobs will stop respawning.)
The Items
The vendor here sells many house items (all of which can be traded) and 3 illusion potions (10 charges). Each house item costs 1 Elemental Token, the circlet costs 2 tokens. This page includes the new house items that were added in 2016.
Blue Frog Plushie

Cattails

Feerrott Fern

Hollow Log

Large Mossy Log

Pitcher Plant

Plains Fern

Rhododendron

Small Mossy Log

Swamp Reed

Turtle Plushie

Hay Square


Large Paved Tile

Scattered Stone Tile

Drooping Fern Plant

Five Leaf Bush

Flowering Lilium Plant

Green Leaf Fern

Grey Branched Bush

Prairie Wildflower

Tri Color Leaf Tree

Variegated Lilium Plant

Booming Desert Thistle

Coast Barrel Cactus

Enchanted Lasher Plushie

Nektulos Shade Fern

Sundered Succulent

Blueleaf Shrub

Misty Emerald Seedling

Misty Hanging Tendril

Small Verdant Blueleaf Sapling

Small Verdant Blueleaf Seedling

Circlet of the Eternal Gale

Grotto Fern

Lantern of the Eternal Gale

Lizard's Tongue

Zavith'loa Nascent Egg

Notes:
Enchanted Lasher Plushie makes squeaking noises (just like the mob version of the lashers does)
The Collection
The purple glowie that spawns in this zone goes to the Naiad Scales collection. It consists of 5 different naiad scales. Completion of this quest gives you your choice of one of three naiad plushies (Plushies can be traded.)
| | | |
| --- | --- | --- |
| Naiad Elder Plushie | Naiad Guardian Plushie | Naiad Waterworker Plushie |
A Closer Look
(More images will be added as time & energy permit)
Blue Frog Plushie

Cattails

Feerrott Fern

Hollow Log

Large Mossy Log

Pitcher Plant

Rhododendron

Swamp Reed

Turtle Plushie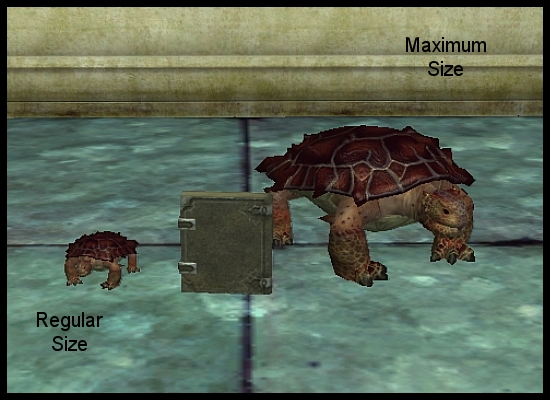 Naiad Elder Plushie

Created: 2009-06-18 03:23:40
Last Modified By: Niami Denmother
Last Modified on: 2016-12-20 06:28:31
---
© 2003-17 Niami Denmother.
The fine print. This is a research and information site. All of the information on this site has been gathered and submitted by the players and Niami Denmother. While we try our best to keep the information here as accurate and up to date as possible, rely upon it at your own risk. By submitting information and graphics to this site, you are granting us permission to use the materials in any way that we deem appropriate. EverQuest is a registered trademark of Sony Online Entertainment LLC. Except as is disclosed on the "about" page, this site has no official connection with EverQuest or Sony Online Entertainment LLC. All information, articles and graphics on this site are the copyright of EQ Traders Corner, its owners and/or Sony Online Entertainment LLC and may not be copied or reprinted without the express written approval of the copyright holder. This site is not meant to represent official EverQuest (SOE) policy, and we are not responsible for errors and/or omissions that occur due to changes in EverQuest trade skills or information that we recieved from the community that is in error.